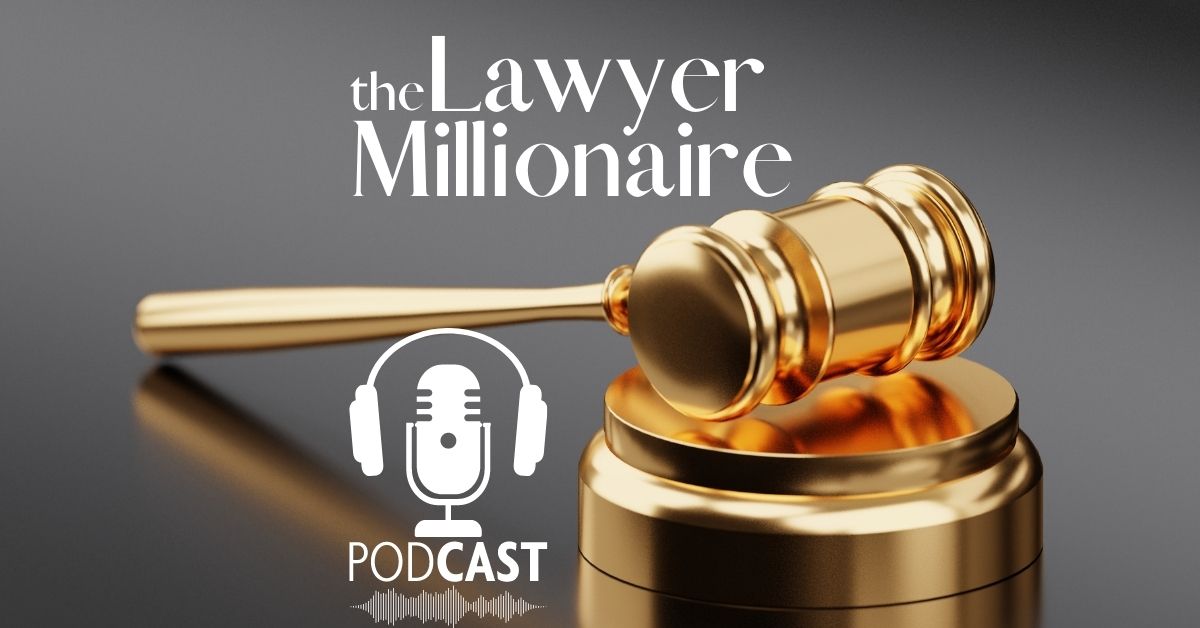 Unraveling Insurance: Protecting Your Law Firm's Success with Brad Barkin (Ep. 29)
Have you ever wondered how to protect your law firm from financial risks, or perhaps, how to select the insurance coverage that's just right for your needs? In this episode, we'll uncover the veil from the world of insurance and risk management for law firms, so you can set the stage for a future of financial confidence and security.
In this exciting episode of The Lawyer Millionaire Podcast, host, Darren Wurz is joined by Brad Barkin, the VP of Law & Accounting Practice at Embroker which is an insurance company committed to transforming insurance purchasing with transparency, efficiency, and intelligence.
Brad Barkin, our guest and seasoned professional on the frontline of insurance coverage for law firms explores the common reasons lawyers get sued, the annual cost of a business owners policy, disability insurance and the rise of key person insurance adoption by technology companies.
Brad also highlights how Embroker is adopting a lean organizational structure and reducing their overhead cost through technology.
Brad discusses:
The major risk management concerns law firms are facing today
The types of insurance coverage that are critical for law firms
Why small law firms are vulnerable to Cyber liability risks
How malpractice insurance works
The importance of a business owner policy
Why law firms in California need to be vigilant about employment related issues
Future trends in the insurance industry law firms need to be aware of
Resources:
Connect with Darren Wurz:
Connect with Brad Barkin:
About our guest:
Brad Barkin is the current VP of the Law & Accounting Practice at Embroker. Brad has over 15 years of experience in the insurance industry, specializing in professional liability and other professional insurance lines.
Previously, Brad was with Integro Insurance Brokers, where they served as Sr. Vice President from July 2015 to October 2016. In this role, Brad worked closely with mid and large sized law and CPA firms across the country on their insurance needs.
Prior to Integro, Brad was with Lemme, a Division of Integro USA, Inc., where they served as Vice President from October 2005 to October 2016.
Before their career in insurance, Brad worked as a Sr. Business Analyst at ConAgra Foods from August 2004 to October 2005 and as a Sr. Consultant at Manugistics from May 2001 to August 2004.
Brad Barkin has a Bachelor's degree in Business from Indiana University Bloomington and a Bachelor's degree in Business from the Kelley School of Business at Indiana University. Brad is also certified as a Registered Professional Liability Underwriter (RPLU) from the Professional Liability Underwriting Society (PLUS).
Podcast: Play in new window | Download | Embed