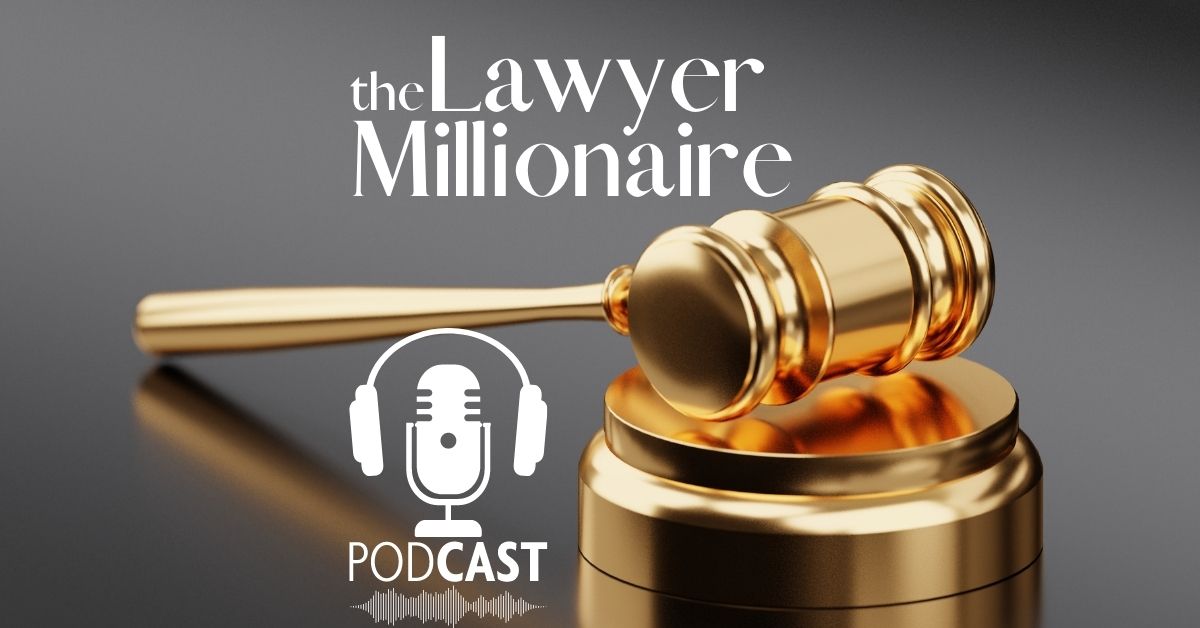 Building A Successful Law Firm with Jordan Ostroff (Ep. 30)
Are you a law firm owner seeking the keys to success and financial prosperity? In this episode we dive into the incredible journey of Jordan Ostroff, founder of Jordan Law, who not only reshaped the legal landscape but also unlocked the secrets to building a digital first firm that has rapidly grown to become a prominent force in Central Florida.
In this episode, Jordan Ostroff, our guest, explores the business principles lawyers need to adopt to enjoy remarkable financial success. Jordan highlights the importance of mentorship, how his firm thrived during the pandemic and why he passionately believes in sharing his knowledge online.
From learning how to build valuable relationships with clients to effective referral systems, this episode is packed with insightful nuggets for lawyers aiming to build a thriving law firm
Jordan shares:
Why it is very important to know your ideal client
How law firms can price their offerings and increase their profitability
How to maintain a healthy work-life balance
How attorneys can build a team that works for them and eventually transition into a leadership role
What it means to be a digital first law firm and how it has improved his clients experience
What his dream retirement looks like
Resources:
Connect with Darren Wurz:
Connect with Jordan Ostroff:
About our guest:
Jordan Ostroff is a visionary entrepreneur, Managing Partner of Driven Law Fl, Host of multiple Facebook live shows, and a board member of Big Brothers Big Sisters of Central Florida.
From a young age, he knew that he wanted to be a lawyer, even when he had no idea what that meant. During college, he began competing in trial competitions across the country, where he was an award-winning advocate for fictitious cases.
After law school, he started his legal career as a Prosecutor for the State Attorney's Office. There he cut his teeth in the trenches and learned how to truly be a "real" lawyer.
Today, he manages Driven Law FL, a firm focused on personal injury and helping injured victims get the recovery they deserve. His firm utilizes the latest technology and automation to provide top-level legal work, with a low volume of cases but a high touch level of care and compassion. The son of a postal employee and a substitute teacher, he is the first lawyer in his family, and with no business experience, his first few years of running a firm were incredibly difficult.
He was consistently taken advantage of by marketing companies because he didn't get it and didn't know what to ask for or what to look for. Having been faced with the prospect of learning how to run a successful business or close his firm and file for bankruptcy, he chose the latter. Now Jordan works 2-3 days a week, usually 20-25 hours each week.
Board member of his local Big Brothers Big Sisters chapter, a non-profit that pairs hundreds of underserved children with professionals who mentor them for most of their lives and help them achieve success.
Jordan's life motto is that High Seas Raise All Boats – we are stronger together and we can make the world a better place.
Podcast: Play in new window | Download | Embed